There will always be somebody who cannot see your worth, don't let that person be you..
Embrace. Love & Remember Yourself…
As women, it can be very easy to forget ourselves especially with the multiple roles we play in life from our professional role, being a student, entrepreneur, parent, sister, daughter, partner… the list goes on. As a mother, I have found the role itself comes with an array of subdivisions such as the personal shopper, waiter, chef, party and events planner, comforter, taxi driver, hairdresser, nappy changer, mouth wiper.. It's an infinite list. So with that being said alongside the other roles I play, I regularly forget myself, which causes me to feel unappreciated, unloved, not cared for and more or less overwhelmed. Why? Because all I am doing is giving and… giving and… giving… and….you guessed it.
The past two years have been an absolute whirlwind for me, I have had two children within 20 months of one another and have experienced many challenges alongside it. Since having my youngest, I believe that it is an absolute necessity to have selfish intervals. Now don't get me wrong, although it would be nice to book a flight, drop all responsibilities whether it be your kids, studies or workload and live your best life in a hot country. That can't be done, hence selfish intervals. I try and fight for time to myself, even if it's a dinner for one at Nandos, for example, that is MY selfish interval because it is all about me and I have the opportunity to re-center. I find that the little escapes make me a happier individual and can be done more often compared to planning something big.
Here are a few of my Selfish Intervals:
Exercise
As stated above, I have had two children in a short space of time so what I see in the mirror is nowhere near the size 10 figure I once had. On Monday through to Friday, I do an 30-45 minute exercise video and additionally walk 5KM or more. This helps me to regain my figure and my confidence and also bask in those happy endorphins which keep me upbeat, positive and energized, which is vital for the life I live.
Treat Myself
I regularly go out to run errands and end up coming home with a whole outfit for my children. Do this exact thing for yourself. After having my second child, I bought have myself two push presents. (PAUSE: Push Present; a gift given to a women shortly after she has given birth). I did not wait for someone to treat me, I treated myself. Now you see I mention two push presents, so yes I owed myself a delayed push present because I did not give myself one when I had my son. So yes treat yourself, whether it be a three course meal or some Louboutins you deserve it. Don't break the bank though…. it's not that deep.
Pamper Pamper Pamper
Feeling run down and exhausted is one thing, but looking like it is not the one, not for me anyway. I have a skin regime which takes an hour or so, when done properly. I usually have to do it when the kids are sleeping. If I can take advantage I also add a hot bath alongside an episode of my favourite show, but lately the luxury of a long hot bath is non- existent for now.
What I am sharing may be second nature to some people as they may be great at managing their time, have children who don't give them much trouble or a great support system where someone is able to watch their child a lot of the time. I do understand that for others, like myself, finding the time for you can be an absolute myth at times. But, in order to be the best mother to your children, perform your best at work, producing your best work at uni, constructing and promoting your business in the best way as an entrepreneur, whatever it may be making time for you is a must. Do not let whatever you are swallowed up in cause you to lose your sanity, making time for yourself and treating yourself every now and again is not a sin and is something which you deserve. Being able to have a selfish interval will help you to re-center and become a happier and more positive person not only for yourself but for the people around you.
10 ways in which you can re-center:
1: Mantra
Look in the mirror and tell yourself that you are spice, (PAUSE : Spice; a female who is considered beautiful) because you are. Congratulate yourself for the things you do and have done. Find 3 things about yourself that you love. Then repeat it to yourself over and over again until it sounds like a song. Although we would love for someone to tell us these things some times YOU HAVE TO BE YOUR OWN SUPPORT SYSTEM in order to keep your train rolling.
2: Meditate
A clouded mind sees nothing. 10 minutes of silence and solace can really start or end your day with a sense of enlightenment, relaxation and focus.
3: Exercise
Whether it be a short walk in the park or cross fit at the gym, exercising releases endorphins which simply trigger positive vibes to your body, need I say more.
4: Plan a date with your partner or a friend
Leaving all the madness and having a moment to just have some unadulterated fun can certainly make you feel human again.
5: Plan a date with yourself
As stated above treating yourself and being your own support system is everything. So organizing a day or evening just for you whether it be organizing for the house to be empty so you can be alone or going to out for the evening, JUST DO YOU!
6: Join a mother and baby group
If you are a mother with a small child, a mother and baby group is a great way for you to meet new mums and other children your child's age. Even if you are not able to get on with the mums as much as you thought, there are a lot of groups which focus on baby bonding through parent and baby play, reading stories and singing songs. Not only is this something special between your little one and yourself, it is also something that gets you out the house and gives you something to do for an hour or so
7: Looking after your appearance
From painting your nails to getting your hair done, make the time….. no fight for the time and sproose up.
8: Find a new series or a good film and watch it
Take your mind off your drama and watch some drama
9: Find a good book and read it
30 minutes or squeezing in a quick chapter is another way to take your mind off the drama
10: Write
In 2013, a friend of mine advised me to go to a book store, buy a cute notebook and write down everything I feel. Since that day, I have never looked back, writing everything out definitely de-clutters my mind and brings me back to center.
After my first born, I became extremely closed off, overwhelmed and did not know how to bring back the happy go lucky Dionne I once was. Since then, I have learnt that selfish intervals, encouraging myself and doing things for me has brought me to a better place in my life, mentally, physically and emotionally. I am no where near perfect and when bad days come it is very easy for me to find my little hole and stay in it. But I try my best not to let those feelings harbour for too long and always ensure I get back to my happy place, through the things I have mentioned above.
Well…..Thank you for reading and I look forward to your feedback and thoughts on this entry.
Above all else, love yourself.
Dionne x
Follow me:
http://www.instagram.com/dee_perfectflaw
http://www.twitter.com/Dee_PerfectFlaw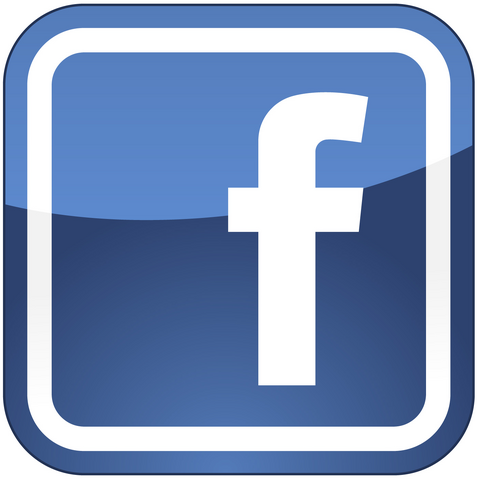 http://www.facebook.com/dionneperfectflaw
dionneperfectflaw@gmail.com