"Two children is twice the work, twice the stress, twice the tears….. but also twice the hugs, twice the love and twice the pride."
Well hello again, I thought it would be best to use the opportunity to write about this now as my oldest turns two in just a few days. By that time, I will no longer be apart of the Two Under Two club.
On August 12th 2017, I found that I was having another little bundle of joy. At the time, I was planning my son's christening which was the just eight days away and the week before I had just buried my grandfather. So along with the grief, madness and planning it was a stressful period to say the least. But, once the dust settled, my only focus was to ensure that myself and family were in the best place physically, mentally and emotionally by the time this little one arrives. The reason for this is because my first pregnancy was extremely stressful and depressing and I believe that for those reasons my son had arrived five weeks early. So, my main priority was ensuring that my second pregnancy went as smooth as possible. Now I am here, two children, twenty months apart and to be fair it is not as daunting as people make it out to be. Now don't get me wrong, the days and sometimes weeks do come and when they come it feels like a clothes line from hell… however for the most part I have been dealing with it quite well………….for now and I think that is down to the mindset I had during my pregnancy.
My oldest child, his name is Xion who is turning two next week and is literally a ball of energy. My youngest child, her name is Jahzara, who will be three months at the end of the week and she is full of sass already. I would say I don't know where she gets it from……but then I'd be lying.
So enough of my rambling, here are a few struggles I have tackled whilst being a new mother with two under two:
Oh the Guilt!
It doesn't bother me as much as it used to but from time to time it really bothers me that I cannot give Xion all of my attention. He is my first and he can see that my attention is shared and it does bother him, especially that he is going through his Terrible Two stage. It is also the fact that Xion can do things on his own, whereas Jahzara is completely dependant on me, he does not fully understand that yet as he is so young and I can't lie sometimes I feel terrible.
Overtime, I have learnt to find things to do with Xion which only involves us, an example is every Thursday I take him to the park, Jahzara is in the pram so it's just us playing or during the nursery run he will come out the pram and sit with me on the bus. It may not be extravagant, but he loves it, it's our time to bond and for him to be reminded that he is just as important as his sister.
As of late, he has been helping out with Jahzara, so that makes life a little easier and once I have finished catering to her, he then gets my undivided attention. There are some days that do not go as smoothly as explained but as time has passed, Xion has gotten used to the shared attention so it can only go up from here…. hopefully.
2. The Crooked Schedule
One thing I need in my life is organisation, especially with these two, if I don't have that then I consider my life to be a mess. I have been able to put together a morning and evening routine that suits everybody, however, what has frustrated me especially in the mornings, is when the schedule does not go to plan. I could oversleep, Xion or Jahzara may mess their clothes up just before we leave, traffic, cancelled buses etc. To be frank, it ruins my whole day when things like this happen and it happens more often than usual.
BUT what I am learning is that I beat myself up too much and what I am currently working on is controlling the things I have control over and not making a big deal out of the things I have no control over. Although I still find this challenging, everyday gets easier and hopefully in time I will not let a mishap here or there ruin my vibe.
3. Going out are we?
I'm not going to lie I used to have mad anxiety leaving the house with these two. Oh wait…. no I still do some days. This is because at the stage that both my children are in, it's as though they are like time bombs. I mean if you rub Xion the wrong way a tantrum will be performed whenever, wherever and it wont stop until he sees fit… If Jahzara's sleep is disturbed in the slightest or she has a random need for food even though you fed her before leaving, it's over. No pram rocking, No dummy, No toy will soothe her. Now imagine what it's like out on the streets of London with a hungry baby and a toddler having a tantrum.
Once, they were both sleeping so I thought I could escape to the nail shop and treat myself. I even walked a couple laps to ensure the nap was secure…. Long story short… I left the nail shop with my nails smudged and wet and sweat dripping from my brow.
So overtime, I have learnt to ensure that I evaluate the motive before I say yes. For example, if I were to go out for a meal with a friend, I would make sure a bottle is prepared for Jahzara so I am able to run after Xion because this little boy is not sitting still anywhere unless the food is at the table. So putting myself in a position to be breastfeeding with a toddler running about the place like sonic the hedgehog, is not the greatest of ideas. These days, it is not that bad, but I do avoid doing certain things when I have the both of them, such as getting my nails done, and make time to do those things by myself, which is a priority may I add (See my last post).
4. How are you awake?
What's crazy is I have more energy now than I did when I was a mother of one. I mean I do not nap and I rarely crave for one (however as of this week I will be napping and going to bed earlier because I think one day I am going to drop…. On my face… and be taken to a&e). I am up between 5:30-6:30 am and go to bed around 12 am and sometimes later. I have to stop this. I find myself falling asleep during the day but I'm so stuck on errands, keeping the house clean, getting things done whilst the house is empty or I just can't sleep and take advantage because both the kids are rampant.
Now that I intend to add a nap into my day, I can definitely get one in whilst Xion is at the childminder. However, on the days in which I have both of them I think a nap is non existent until I am able to construct some kind of plan where they will nap at the same or similar time.
5. Different Kid Different Need
Differentiating which need is more important is still a task I have not yet mastered. Some things are straight forward like a nappy change before a feed but there are others which aren't so easy such as wanting general comfort and the other wanting to play a game. Jahzara is a newborn so she is 100% dependent and Xion is going through the most famous 'Terrible Two' stage which I need to keep on top of.
However, as stated above, I can only play it by ear as I can only do what I can. I believe in time I will be able to deal with both of their needs more efficiently, it is still early days so I cannot expect perfection.
So there we have it, just a few things I have struggled with over the past few months. Regardless of the struggles, lack of sleep and strong urge to run for cover sometimes lol… I actually love it. I love the two children God has blessed me with, they are my version of perfection, twice over.
Motherhood is not an easy journey, neither is it one for the faint hearted but it is so worth it.
A lot people assume you to be some kind of expert when you have two or more children. Can I just openly say that the mothers who go on as though they are experts… I really like to stay well away from them because I believe motherhood is like life, just a forever changing process to learn, experiment and grow from. I went to a baby and mum group and another mother was asking other mothers about colic as she didn't know how to soothe her child, she was inquiring about her fourth child. So that just goes to show that there is no right or wrong, there is no perfect mother we just find out own way of doing things… and everyday I am still learning new things or changing the things I do to suit myself and my children.
If you want to discuss what I have spoken about in this entry, please feel free to write in the comments below.
Thank you for reading… until next time.
Dionne x
Follow me:
http://www.instagram.com/dee_perfectflaw
http://www.twitter.com/Dee_PerfectFlaw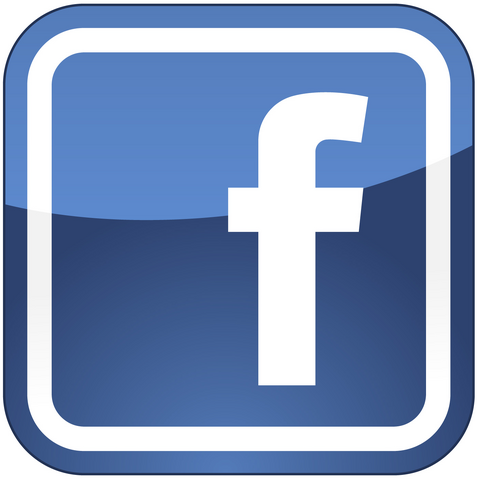 http://www.facebook.com/dionneperfectflaw
dionneperfectflaw@gmail.com