I was going to focus on some kiddie stuff but I just had to address this…
Now I don't usually get into hypes, but this one has been so ridiculously positive and inspiring, I just couldn't help it. Ciara's 'Level Up' movement has literally given me the nudge I've needed to get myself back on track.
So… not too long after writing my first blog post 'Love Embrace & Remember Yourself' (go have a read when you get the chance), I was in such a great place. I was about 6 or 7 weeks postpartum at the time and absolutely loving it. I mean nothing is perfect but at that moment it was as perfect as can be for me, anyway.
…then out of no where…
…life happened…
…and it hit me like a tun of bricks…
So within minutes, my life went from a beautiful sunset to hurricane Katrina and it's been that way since the end of May.
To be completely honest with you all, I've been depressed, possibly the lowest I have been in life to be fair. I mean the things I would say and the thoughts I had about myself were just horrid. I hated who I was. Leaving the house was extremely difficult. Putting on my glad rags and faking to be happy at social events felt like torture. I no longer recognized myself anymore, in the mirror and all I could feel was sadness. Since the end of May until about two weeks ago, there has not been one day where I had not cried my eyes out.
Don't get me wrong, I was entirely aware that eventually the feeling would go away and eventually I will be the happy go lucky me again. However, the continuous pouring from an empty vessel made it extremely hard to be positive and see any light at the end of my tunnel.
I have learnt, during this time, that I give too much of myself so much so that I forget my own important. This is not in one particular area in my life but with all. Being an altruistic person doesn't bother me at all because there are not many people like this in this horrid world, what bothers me is my lack in making myself a priority, being selfish and making sure I am happy with something before doing something.
Of course I didn't like feeling like this, at the start of every week I would push to be positive, rise above the madness, keep busy and focused…. this was unsuccessful. Yet every week I still tried, it became extremely tiring and at one point I more or less began to give up on myself.
So yes, giving you a bit of background on my situation, in the midst of my dismay Ciara had released her new song 'Level Up' which was all over Instagram. At first the beat and visuals had me then everything stopped …. it was the lyrics!
Exhibit A – The First Verse
Them old mistakes are gone, I won't do them no more

That's old news, there's new news, I done did that before

I turned nothing to something, my comeback on one hunnid'

Less talking, more action, you just gon' see Ci coming

I just keep elevating, no losses, just upgrading

My lessons, made blessings, I turned that into money

Thank God I never settled, this view is so much better

I'm chilling, I'm winning, like on another level
… I wish I could tell you what happened but out of nowhere something just clicked. I literally wanted what she had, when I say that I mean the confidence, the speaking with authority, the upgrading, the elevating, the happiness, the coming back being on 100…. ugh need I go on?
So suddenly, I was done. Done with this mood. Done with being sad. Done with the depression. I am sooooo tired of putting everyone and everything before myself. I am tired of settling. I am tired of not receiving what I rightfully deserve and I am angry at myself for not speaking up or being brave enough to say 'No' when I should have. It's so emotionally and physically draining. But hey I cannot harbour on that. I can look at this positively and say its better I learn now than never and it's also character building because life is forever changing.
How I plan on leveling up
Simple, 60 days of Selfishness.
This is something I have been doing since July 23rd, I am currently on Day 8 and I feel great, I'm more positive and most of all much happier. I am no longer going to treat myself like a side dish, my name is not Coleslaw. I am a full course meal; starter, mains and dessert. GET TO KNOW!
What is this 60 days of Selfishness you ask… well it is basically about me putting myself first and making myself a priority. It's about what I want to do, what I am happy with, how I want things to be and what I deserve. During this time, I will also naturally come across the dead relationships in which I should no longer nourish. I will also be able to get to know myself a lot better and adopt a more peaceful mindset.
When you think about the word 'selfish' it seems very negative and cruel, however two synonyms for the word are: self-seeking and self-loving. And that is exactly what I plan on doing. I am no longer willing to do things I don't want to do, reaching out to people who do not profit my life in any which way, settling for the mediocre and preventing myself from experiencing what I really deserve out of life.
So yes, I am on my own journey to levelling up and I thank Ciara for the positive song which has pushed myself and so many others into the right direction to getting their lives on the right track.
Three Main Priorities I wish to work on:
Put 100% into my diet and exercise in order to get my body back
Read more, write more, sing more, dance more
Stop focusing on the things I cannot control
The past few months has caused major setbacks in a lot of things but I guess that is life, full of good seasons and bad seasons. But I am coming back…. with a vengeance. I will be a lot more stronger, much more confident and much more Dionne.
May I say before I close, that although I have mentioned that the song has helped me get back on the right track, which it has. Never EVER underestimate the power of prayer and the power of God. One night in particular, last week Saturday to be specific, I prayed the hardest I have ever prayed in a very long while, so much so that I couldn't even speak any more….. and I believe.. NO… I know for a fact that God heard me and has answered my prayers. So I also thank him with everything for getting me out of the dark hole I was in.
Please feel free to leave a comment if you wish to discuss anything I have mentioned in today's post.
I hope you have your own plans on leveling up too.
Thank you for reading…
Until next time…
Dionne x
Follow me:
http://www.instagram.com/dee_perfectflaw
http://www.twitter.com/Dee_PerfectFlaw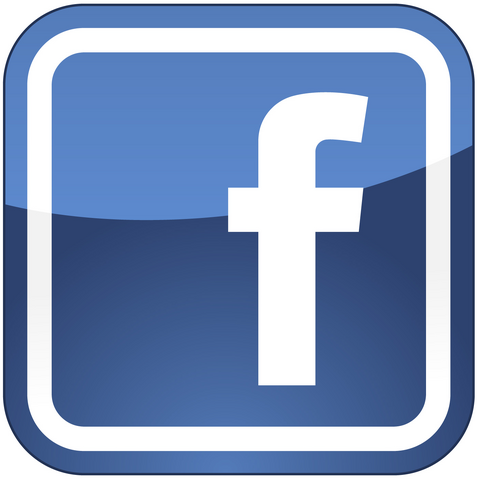 http://www.facebook.com/dionneperfectflaw
dionneperfectflaw@gmail.com