"Don't forget you're human, it's OK to have a meltdown…"
After giving birth to Xion in 2016, I was a literal mess…
A…
Big…
Hot…
Literal…
Mess…
I was extremely hormonal and didn't understand why… I found out at a later date that you can and may be hormonal for an additional 6-12months after having your baby, so that explains a lot…
Riddled with fear, anxiety and sheer loneliness I found the first six months, after my son's arrival, extremely difficult. No one except my partner really knew how bad I was struggling and two of my friends knew that things were not as rosy as I made them out to be.
I did not have a great support system if I'm to be honest. I am in London and my immediate family are in Bristol as well as my closest friends, so I personally found it hard, I lost many friends within weeks of Xion's arrival and my relationship at the time was not a rose bed so I found the whole thing overwhelming.
It was hard for me to express myself in the way I wanted. I didn't feel as though any one would understand. At one point, I went to the doctors and all he offered me were tablets to deal with my "issues". Tablets to deal with my issues you know. So I shut up and just got on with it because I felt like a burden, no one really made me feel comfortable enough to seek them for help so I just got on with it.
Although I'm a very bubbly and chatty person, I close myself off a lot of the time because in my life people have abused my trust and taken my kindness for weakness and every time I chance it, they do nothing but show me the reason as to why I choose to keep myself closed off. However, at this pivotal point in my life it really disadvantaged me because I would not allow myself to trust anyone enough to tell them that I struggled as a new mother.
Overtime, I have learnt to embrace my relationships with other without opening up as much or giving too much of myself and choosing what pieces of information to share. Not everyone must know everything!
Once pregnant with Jahzara, I was determined not to go through what I went through after I had Xion, because I really missed out on some precious months with him that I will never get back. So I started to work on everything that could disadvantage me. I began to speak more with other mothers as well. I began to ask questions, share my experiences and even built and rebuilt relationships and learnt so much. Over time I found that many, if not all of us are really out here just winging it with this whole motherhood thing lol.
I don't like to say hate …. so I will say I strongly dislike a 'know it all' mum who makes it look and sound like it's all easy and straightforward. I mean if it is like that for you then good for you seriously but you are the 1%.and makes it out as though she has everything in check *clap clap* good for you. Motherhood is not easy for many and I really appreciate those women who have keep it real and not tried to stick to the illusions of 'perfect mum'; being orderly, always looking glamorous, snapping back in 0.5 seconds and whatever other pressures our poor souls think we need to attain to be a good mother.
I'm so thankful I opened up and communicated with my fellow mother friends because with everything I have been feeling and felt I thought was alien and that the feelings I felt I shouldn't have been feeling. But I've learnt that this is absolutely normal like it's actually ok!
It's ok to cry because you don't know what to do…
It's ok to have a tantrum because you just want 5 minutes of silence so you can think…
It's ok to be frustrated…
It's ok to imagine putting your child in the bin, walking away and leaving them in it… (side note: I said imagine, I'd never act on this.. but I can totally relate especially during terrible twos)
It's ok to look at your child and ask them, "What happened to you, you were so nice, you were so lovely?"
It's ok to want to run away for a whole day, week, month, sometimes a year to have some time to yourself and regroup…
It's ok to be selfish, leave your kids with your partner/friend/relative and look after you for a few hours…
It's ok to ask others for help if you are overwhelmed, depressed, anxious, worried, low…Any feeling of negativity…
It's ok to seek professional help, nothing is more important than your mental health…
It's ok to look at your partner/husband/baby's father from the other side of the room and want to throw hard and hurtful objects at them…
It's ok to completely forget yourself and dive into a deep blue sea that only involves your child/ren…
It's ok if all you wear is black or leggings and an easy access top…
It's ok if you can't remember the last time you went out and enjoyed yourself…
It's ok to look in the mirror and not like what you see…
It's ok to want to tell the persons who tell you how you should raise your children, tell you what you're constantly doing wrong and not offer you any help what so ever to.. "SHUT THE HELL UP!" … or worse.
It's ok to feel alone…
It's ok to rant to a someone seven times a day about the sins your child has committed…
It's ok to not be happy all the time…
It's ok to doubt whether you are doing a good job…
It's ok to want to be your old self again…
It's ok for your house to be a mess…
It's ok to reminisce on all the nights, pre baby, where you had the nerve to not to utilize the sleep you were actually blessed with…
It's ok to feel as though you have to be perfect…
It's ok to feel guilty as though you have let down your child/ren…
It's ok to be jealous of the fathers freedom and his accessibility to just up and go, whereas you have 1000 things to do before you can leave the house…
It's ok to just cry and not particularly understand why…
All these things and more are OK… all these things and more I am sure a lot of you can relate with and have gone through and it's OK.
What is not OK is letting these things marinate and eat away at you, I have said numerous times that there is no perfect parent; you can only do what is perfect for yourselves and your children. Your parenting style may not suit someone else's and that is perfectly OK. We are all winging it.
Mothers, even women in general, many times we are extremely hard on ourselves, forgetting to embrace our journeys. It is so important to ensure that we are well mentally, physically and emotionally to ensure that when we are overwhelmed, we are only overwhelmed for a short time, not a long time.
You are never alone, even when you think you are… try your upmost best to speak to someone you trust, preferably another mother… you trust of course. Do not let pride eat away at you or think you're a badman and can do it by yourself.
Ask for help, Be open, embrace every emotion you go through… but do not let it eat away at you. It's ok to be going through what you are going through.
Motherhood, although it can be a struggle, is everything and more at the same time. The love I give is like no other I have experienced. God has blessed me with perfection twice over and I am thankful every single day for my son and my daughter, honestly. Since being a mother, I have stopped making rash decisions, I work on areas I can do better in, I think of myself as an example for them and what kind of person they would want to look up to.
There will be days where I want to crawl into a dark hole and shut the world off… I have had many and it is totally ok to feel this way and it's ok too it too. But tomorrow is a new day and we start afresh. That has been my motto as of late.
Please please please if your dark hole starts to feel comfortable or you seems to go there more quite often than normal. I would advise to not suffer in silence, do let this feeling convince you that it is normal or 'just a phase' please try communicating it with someone in order for it not to consume you.
If you do wish to discuss anything I have mentioned in this post, please feel free to leave a comment below. If you wish to speak more privately, I am more than happy for you to send an email and we can talk in more detail.
Thank you for reading and remember.. It's OK!
Dionne x
Follow me:
http://www.instagram.com/dee_perfectflaw
http://www.twitter.com/Dee_PerfectFlaw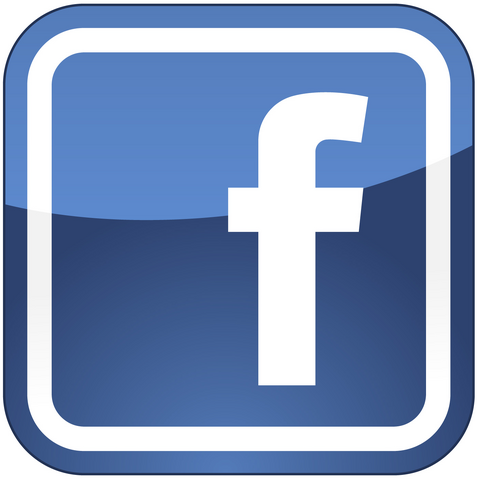 http://www.facebook.com/dionneperfectflaw
dionneperfectflaw@gmail.com