Don't lose yourself caring for others. The most important relationship is the one you have with yourself…
Well hello again… this is just an update about me and my 60 days of Selfishness. If you read my "Level Up" entry, you would know that only a few months ago, I went through a depression. It definitely was not postnatal, however to have two small children and being away from my childhood friends and family who live in Bristol, it was like hell on earth for me during that time.
At first, I was going through all types of different emotions, such as crying, being very angry, being very sad, isolating myself from all human contact etc. I think, for myself, I realised I had to do something when I began to say and think hateful things about myself. Now, I'm very sure we have all looked in the mirror and thought well good Lord, what has happened here? But, this was different; I would regularly insult myself, I didn't feel as though I was worth anything, I avoided looking in the mirror, I would put on a outfits to wear and my anxiety would be on 100 until I got home because I was convinced I looked like a disgusting, ugly, fat whale. I won't lie, I held it down very well and a few glasses of liquor always helped me to keep my nerves down but my insides were frantic. I got to a point where I really asked myself apart from being a mum, what is really my purpose in life?, Why am I here? Why can my happiness never last?
I found during this time that for a long while I have put everyone before me. So much so that when I needed myself the most, I didn't have a leg to stand on.
I was not happy within myself, the person I had become, the things I would tolerate, my thought processes and how I would put people before myself. I was not happy with in a lot of my friendships. I was not happy within my own relationship and a lot of things I thought I was happy with I really wasn't and only tolerating it. All these things made me hate, loathe, despise who i was.
The Boiling point
One day, my friend cursed me out so bad because she caught me saying that my daughter was so beautiful, I didn't understand how something so precious could come from me….. I didn't even realise I said it until she repeated it back. I think this was the point where I realised that my mental health is suffering. Never in my life had I felt and spoken so badly about myself.
Later that week, I was speaking to another friend who had been going through some things and she said she was currently doing 66 days of Beauty (internally and externally) and she was talking about how she's only a few days in and already starting to value herself more.
Although 66 days of beauty wasn't appealing to me. I knew I needed to do a number of days of something. So I asked myself what is missing? What am I not doing? My answer was that I am not sowing into myself. Now, pause, you're probably thinking isn't this the same person who wrote 'Love. Embrace and Remember Yourself' and yes you are correct and at that very moment in my life, that was me. But, unfortunately life hit me side ways very hard, literally a week or so after that entry and there was no love embrace or remembrance anywhere!
So anyway, as it had become apparent that I have not sowed into myself for a while, I decided on 60 days of selfishness. This is completely made up. My plan was that from said day, I would no longer:
Put anyone's happiness before my own
I would start speaking up for myself when disrespected
Focus on the things I can control and leave the things I can not
Do things that sow into me. If that means buying myself a pair of shoes because I really want them then so be it.
It was all about me. ME ME ME! And it sounds oh so selfish and that was the whole point. Don't get me wrong, I wasn't horrid or inconsiderate but I put myself first in EVERYTHING!
It felt weird to begin with but after a while, it became second nature.
Since the 60 days has ended (about a week or so ago) not only am I feeling like the old Dionne. I'm beyond the old Dionne. My thought processes are so much clearer, I'm less angry and I really let go of the small stuff… so much has changed and I love it.
During my 60 days of Selfishness, I…
Started to write more
Started to read more
Joined a book club
Lost a stone of weight
Became more structured with my workouts and diet
Expressed myself as soon as I felt as though I was not happy about something rather than harbouring the emotions
Started to see a therapist
Became a social butterfly and said yes to all the motives that were thrown my way
Reached out to people more than usual
Enjoying and cherishing being alone. I never actually liked being alone for long periods of time. I feel as though there was an element of myself I clearly was not happy with, but that's all gone now and I love my space.
Stopped thinking about what others think, and focussed on what I think as that's what's most important
Could now look in the mirror and love what I see, flaws and all.
To be honest.. the list is so long and definitely full of positives. I am just so much better. Yes I am human and I have emotions and I am still dealing with some things but where I am at now mentally is the happiest I have been in a very long time.
Final Thought
These past four months have taught me how important I am and how important I must make myself. When I was down and out I had the choice continue to be bitter, angry, sad, lost and isolate myself from everyone but I chose happiness. Mainly for my children, as I am an example to them and would not want them to be around me like that. And most importantly I did it for myself. A lot of my relationships have ended and a lot of my relationships have also blossomed, evolved and only just beginning.
Thank you for taking the time out to read this entry today. I hope you are encouraged to also take some days out for yourself when things become overwhelming . It doesn't have to be 30 or 60 days of anything but definitely something to regroup you so that when you come back you come back even better…
I am not perfect nor will I ever be. But I am learning to love myself for what I see today! Forever changing and forever levelling up.
Until next time…
Dionne x
http://www.instagram.com/dee_perfectflaw
http://www.twitter.com/Dee_PerfectFlaw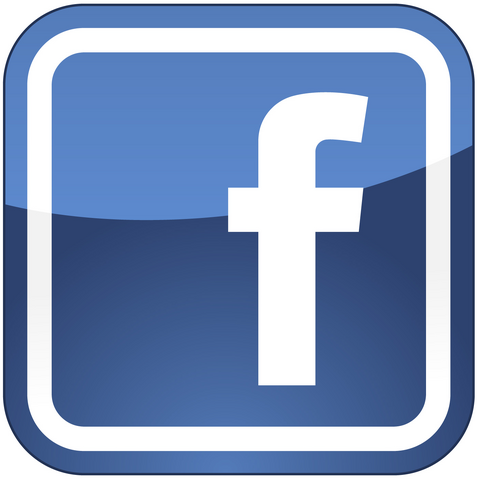 http://www.facebook.com/dionneperfectflaw
dionneperfectflaw@gmail.com