Don't worry, I will try my best not to make this graphic, however some things can't be helped.
So here goes…
When I tell Xion's story, I have to give the back story because there's a lot that people don't know about my labour with Xion and reasons as to why he was premature. Sooo….
The Sunday Before…
I had woken up that morning and Xion had positioned himself in my rib cage. This wasn't rare as he liked it in there but he would usually move after a while. But not only did he stay there all day, it was also very painful like a sharp throbbing. So I called my partner to tell him and went to the hospital. Hooked up to monitors, there was a steady heartbeat but little movement. The doctor told me that he may be running out of space to move and that pain usually comes in the latter stages of pregnancy. From Braxton Hicks to your stomach growing. Cool, I didn't feel great but he's the doctor. So I went home.
The Monday Before…
I was absolutely over it. I was actually meant to go on my maternity leave the Friday after but I put in a request to leave that Friday. I… was… over… it! By the grace of God it was approved.
The Tuesday Before…
Antenatal appointment. Steady heartbeat, good blood pressure, no issues everything seemed good but I explained that he's hardly moved since Saturday evening and it's not his usual behaviour. Xion was never a heavy kicker but boy did he move especially when I played music so it was just weird that it stopped suddenly. I thought she would ease my mind but the midwife weren't having it and sent me to the hospital straight away. At this point, I was frantic! Again hooked up to monitors, I was told a steady heartbeat and little room for him to move around. I asked for a scan and was refused as I was not seen as a high risk patient and everything seemed stable. I said if I feel the same by Friday I'll come back.
The Thursday Before…
Lol, who's waiting until Friday, Wednesday was hard enough…Same thing but the nurse made me feel like I was doing the most so literally I let go of all instinct that something wasn't right and left it. So I carried on but I knew something wasn't right. I guess the steady heartbeat and minimal movement kept me at ease.
The Friday Before…
Last day of work. It was quick and fun. I went home, had a Chinese and was excited for the next 4 weeks of just focussing on baby stuff.
The Day Before…
Woke up with a pep in my step, started cleaning and making space for Xion's things. There was a BBQ that my colleague was hosting in East London, due to the crazy week I had my partner advised to just chill out. But I was excited to be on maternity leave and wanted to live my best life with the little time I had left. So…. I went… and boy did I have a good time.
In 2016, they had a new running man, not the 90s running man though. Anyway, when the song came on a big group of us started to do the running man. This was not once it was more than a few times lol. After this, for what it felt like extreme exercise, I found a garden chair and sat on it and that is it where I stayed for the remainder of the evening. I had a dull pain, so I thought let me chill out. I then felt super weird constantly in need for the toilet not sure if it was for a number 1 or 2 but I needed the toilet and never did anything but sit there lol. Then I sat upstairs for a bit. My partner and I were talking via WhatsApp and I thought it's either I take the train home like this or I tell him where I am. Long story short he came to get me.
On the way home, he had no respect for the speed bumps like he was really doing a Colin McCrae over the speed bumps, it was rude. Up until this day, we still argue about whether it was the running man or the speed bumps which induced me but let's not go down that road today.
Am I in Labour?
When we got home. I was relieved. I got ready for bed immediately as we were going to the aquarium the next day so I just thought I had a long day and needed some well needed rest.
DAMN IT!
I needed the toilet again. But this time my mucus plug passed, now I would have ignored this, but due to my Google's on labour a few days before I knew exactly what it was. I ran into my room and told my partner, I explained what it was and he asked if we should go hospital but I didn't feel anything but a dull pain. Lo and behold, the dull pain grew and grew and I started googling contractions and Braxton Hicks, I had no idea what was going on, Xion wasn't due until August 13th so I didn't think I was in labour, well maybe I did but didn't want to believe it.
Then I started vomiting, at this point, my partner told me to pack a bag and let's go to the hospital. Listen, did I have a hospital bag packed? I put some baby clothes and a nightdress in the bag and left.
1. That is how unprepared I was
2. This is how much I didn't believe I was in labour.
So off we went to the hospital and again he was Colin McCrae-ing over the speed bumps still as though my pelvis was made of stainless steel.
So we got to the hospital around 2-2:30am, found a wheel chair and whooshed up to the delivery ward. At this point, I thought maybe I am in labour but I was like why on the day I'm meant to go to the aquarium?
The doctors looked at my notes and then at me and I immediately could see they weren't taking me seriously, after my regular visits that week. I forgot what the doctor was saying but I had to run off and vomit. All of a sudden they told me to get naked from the bottom down and get on the bed because vomiting is a sign of labour. I was examined and tampered with and told "you're 5cm dilated"
OK, So I was in Labour
After this point, everything is a bit of a blur because the pain was dumb, like so much was going on inside of me. A deep dull forever growing and then diminishing pain. I felt like I was in and out of consciousness lol. The things I remember… hopefully in order:
• Being told that my waters have broken. I didn't feel this at all and to be frank I didn't care.
• I begged for epidural. They told me to sign a form I wrote my name and ticked the signature box
• I kept asking when the epidural will be here every 5-10 minutes
• I kept running around the room they told me I had to stay on the bed because they couldn't find Xion's heartbeat
• They put something like a clip on his head. They tried to explain everything to me but I just nodded and said yes to anything that would ensure my son came into this world safely.
• They epidural arrived, I felt the heavens open!
• They took the gas and air from me. I prepared myself to turn over for them to inject the wonderful numbing juice inside of me….. NO they told me that I'm 10 cm and I needed to push. No epidural for me.
So after about 3-5 long pushes. I remember reading someone's labour story and they talked about the "ring of fire" when their baby came out! And I remember as I pushed I said to myself "yep there's goes the ring of fire" and then he was out. He was in my arms, grey and covered in mucus and with his hands on his ears. PERFECTION.
Xion arrived on Sunday 10th July 2016 at 7:33am, weighing in at 5.5lbs. I felt a love I have never felt before. The love that I can only describe as "I will go to ends of the earth for you".
But wait there's more..
All I wanted to know after this was "Did I rip? Did I rip?" But I was told it was time to push out the placenta, which was obviously quick and easy. Then the midwife asked me if I was a high risk patient, which I replied "no". She said my placenta was black and didn't look right. This alarmed me everything else was fine.
We later found out that it was likely to be placental insufficiency where my placenta had disconnected and started to deteriorate. Xion was lucky to be alive because it was likely that he was floating in poisonous toxins, hardly receiving any oxygen or nutrients. So, this could have possibly been a whole other different story, so I thank God.
My question was answered in the end. No rips *cartwheels*
So yes, I am so so so grateful to God that Xion had decided to leave his cocoon early and meet us. Although, a whole 5 weeks early, Xion came just on time.
Although I want to rant about the previous visits to the hospital that week and not being taken seriously, when in actual fact it was serious case. It's too much energy. I am glad that my son is alive, well and happy.
Thank you for reading. Please feel free to leave a comment, follow, like and share.
Until next time…
Dionne x
Follow me:
http://www.instagram.com/dee_perfectflaw
http://www.twitter.com/Dee_PerfectFlaw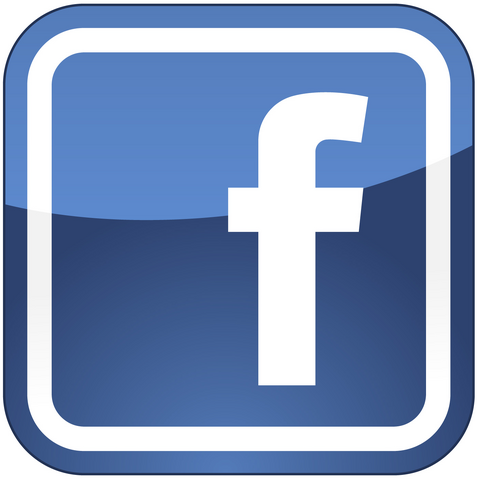 http://www.facebook.com/dionneperfectflaw
dionneperfectflaw@gmail.com